Each year, HACES has one or more fundraisers. Your investment impacts the lives of individuals and families.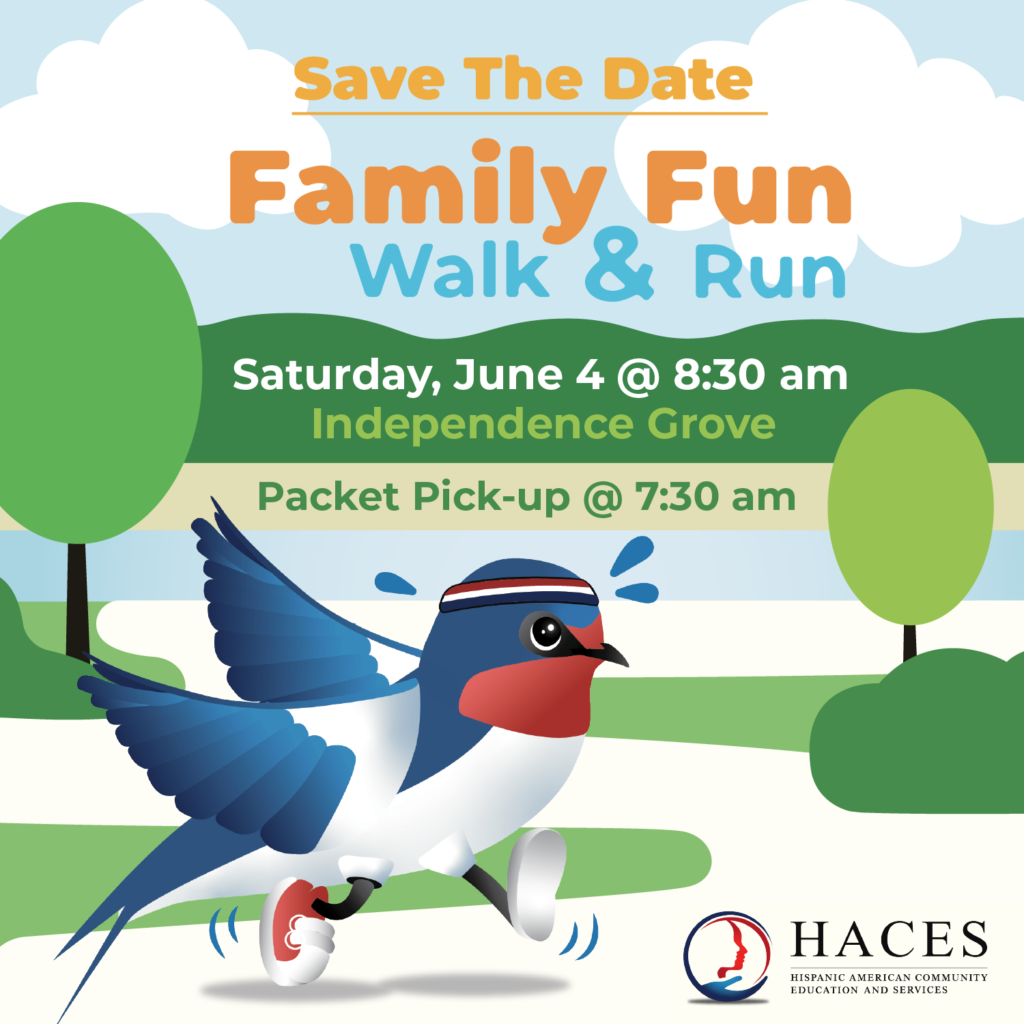 HACES Family Fun Walk & Run
Our first-ever Family Fun Walk & Run! This event is an exciting 5k fundraiser featuring entertainment, games, and prizes!
A virtual event highlighting HACES' community impact during the 2020 COVID Pandemic, and welcoming viewers to the HACES familia.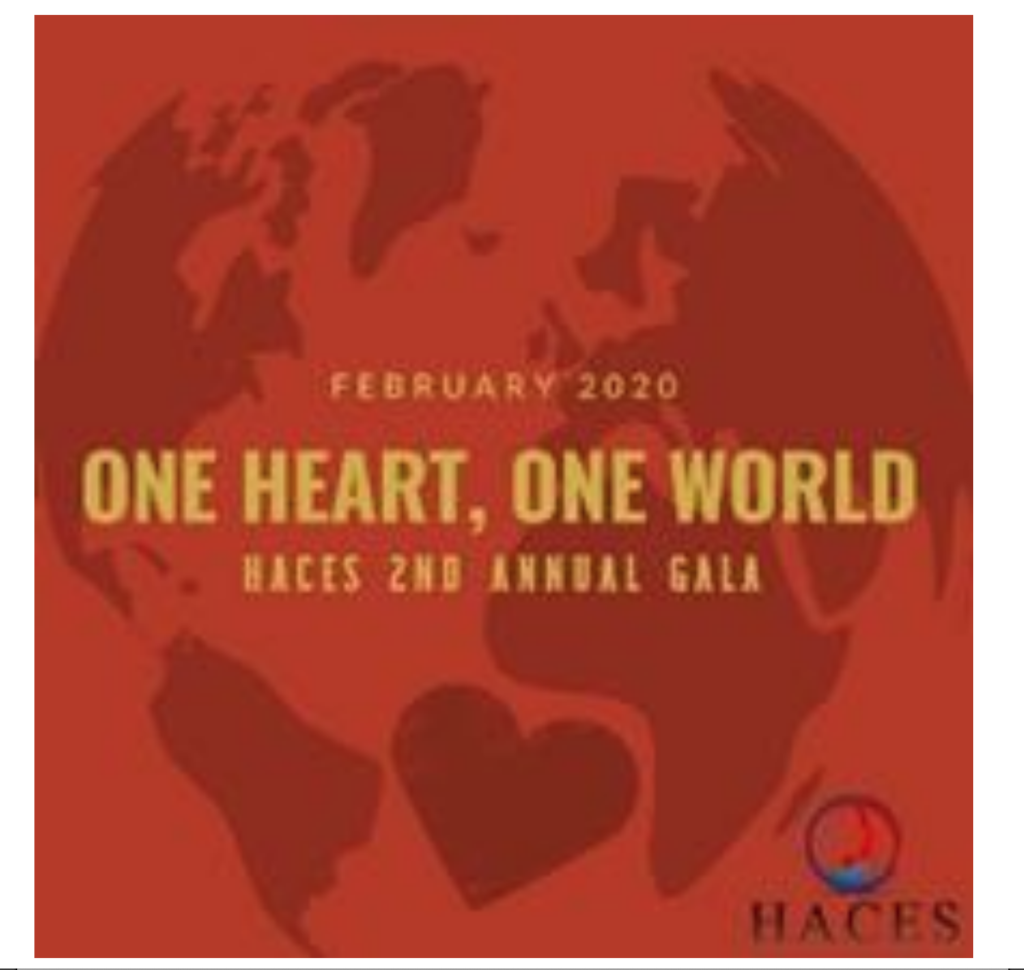 A taste around the world! HACES' second annual fundraising event celebrates our diverse community through food, cocktails, cultural dancing, and prizes.
Would you like to help plan our next fundraiser event? Do you have an idea or contribution you would like to share? Send us a message below! We look forward to hearing from you. 

Our inaugural 5K was a success. The community-oriented and family-friendly event included a pre-warm-up 20-minute Zumba class, a 5k mile race, balloon animal making, basket raffles, and massages!
Family Fun Walk & Run raised over $30,000 in unrestricted funds to help support the services we provide.
As one of the few organizations that deliver immigration services in Lake County, our caseload grows each year. Thanks to you, we can continue to expand programming and help those who need us the most.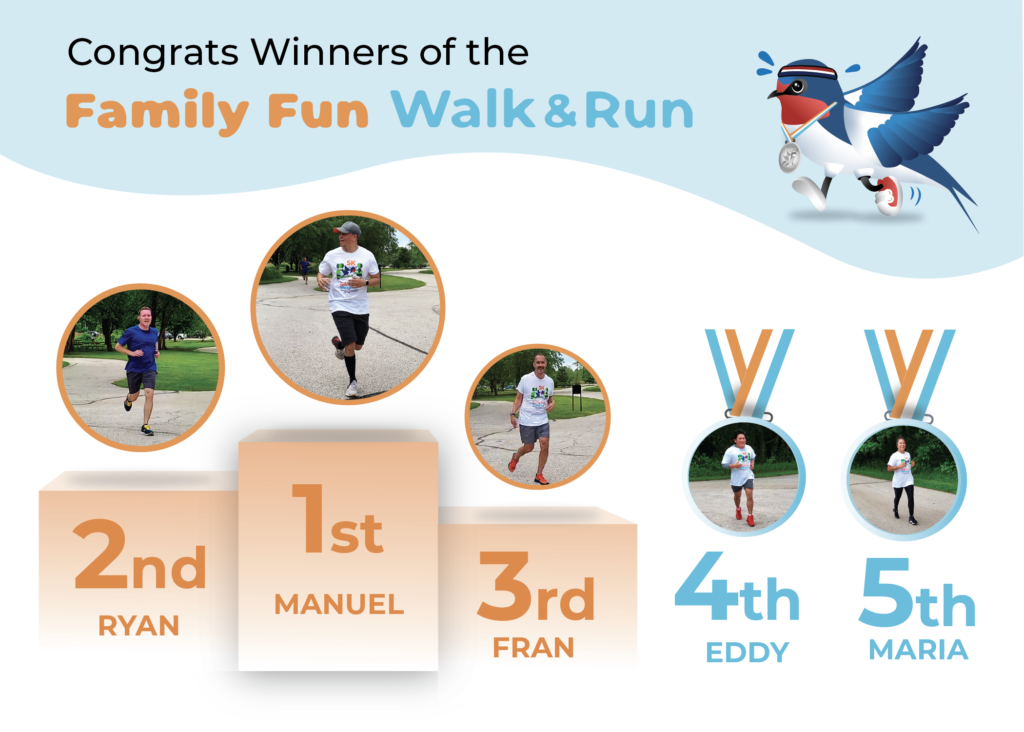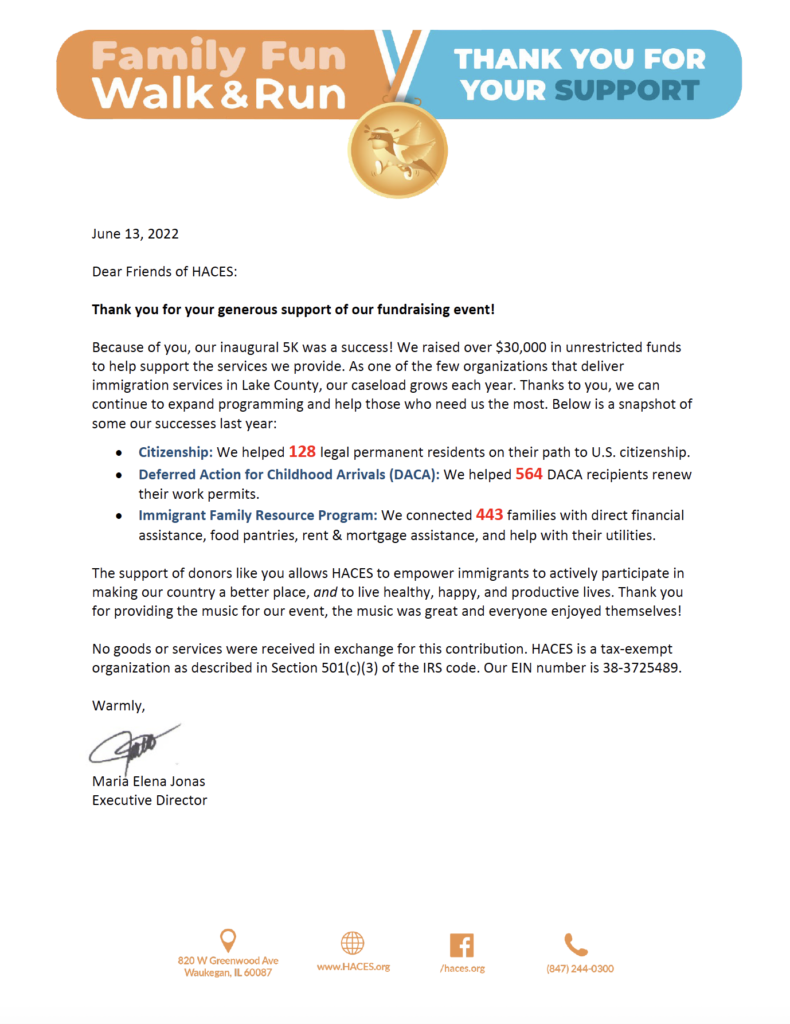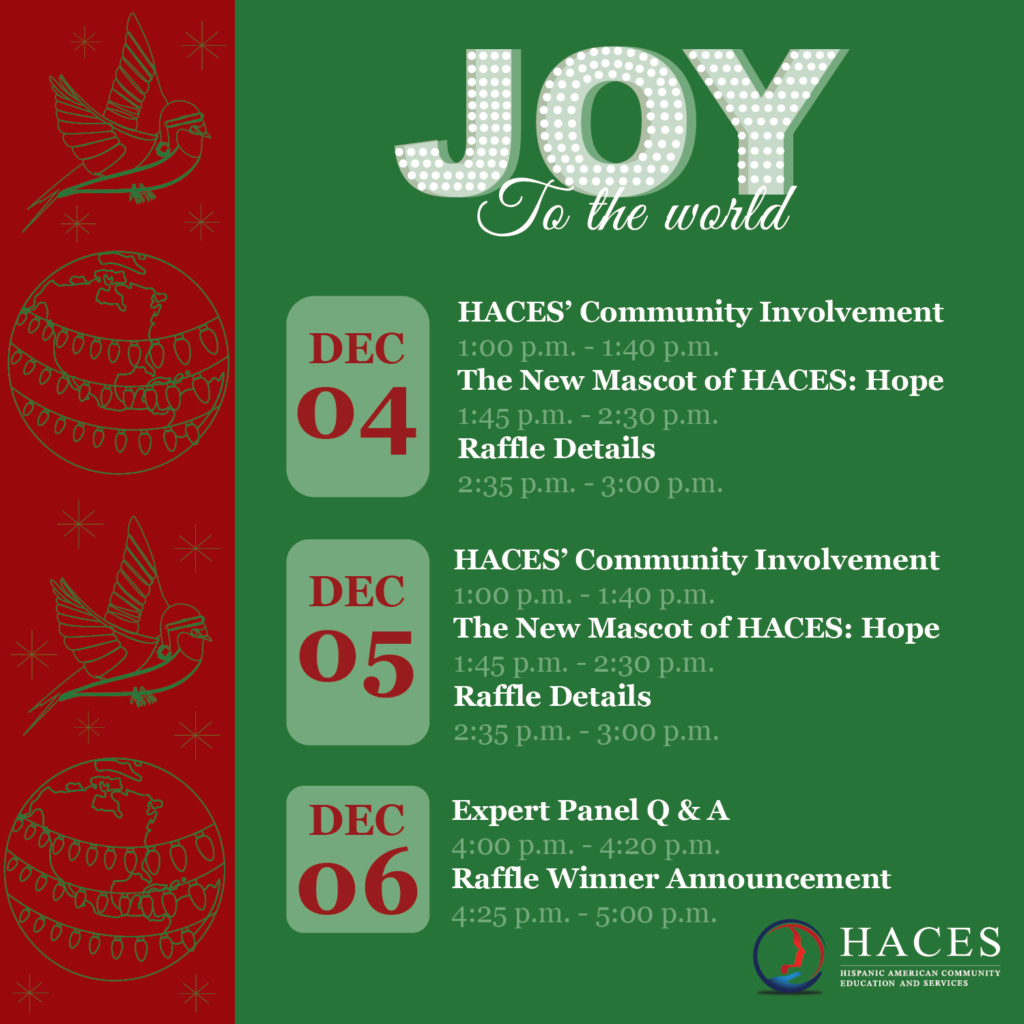 Highlighting HACES' community impact during the 2020 COVID Pandemic, and welcoming viewers to the HACES familia.
As a result of the COVID-19 Pandemic, thousands lost jobs and became ill. In 2020, HACES rose to the challenge of providing emergency relief funds for food, housing, and utilities for the families we serve.
From March to November of 2020, HACES provided over $180,000 in momentary assistance to 400 families and counting!
With your help, we raised almost $46,000 at our virtual event.
The support of generous donors, like you, allows HACES to empower immigrants to actively participate in making our country a better place and to live healthy, happy, and productive lives.
Manuel felt a relief when he got our call and found out he was eligible for assistance, he had great gratitude towards the organization when he found out he was approved for the $500 cash assistance.
" It brought hope to me and my daughter." Lourdes Moradel recently came to the United States alone with her daughter, she has been having trouble getting a job due to the pandemic and has no family members near her. She was feeling hopeless as she thought she was failing her daughter by not being able to obtain internet for online classes, as well as coming short on food and bills. When she received the HACES phone call about her approval she was in shock , ready to cry of joy. Lourdes Moradel said, " You open doors for people like us and for that I will forever be grateful."
Estela Carrillo felt hopelessness as she was calling HACES due to being denied in other places and having the need to pay rent before the landlord evicts her family . She is a single mother of 3 children who unfortunately doesn't receive child support, she had an enormous reduction in hours which made it difficult for her to provide for her children. Estela said it was, " such a phenomenal help, in a simple answer, it brought food to the table." She was extremely grateful upon being approved for the $500. She called to express her immense gratitude as she was sobbing in happiness. She said we made a big difference in her life.
Joy to the World Part 1: HACES Community Involvement
Joy to the World Part 2: Our New Mascot

Celebrating our diverse community by having a taste around the world. All of our guests enjoyed appetizers, desserts from around the world, cocktails, and traditional dance performances.
In 2019 HACES served over 8,000 families and individuals in Lake County.